Jacksonville Transportation Authority (JTA) | JTA Mobility Works Alta Drive Project
The Alta Drive roadway improvements included the widening of the existing roadway to a six-lane, divided roadway from the I-295 exit to Faye Road, a four-lane divided roadway to Ashgrove Road and a five-lane roadway to Burkit Lane. The project also features bike lanes, sidewalks and a closed drainage system. The bridge over Dunn Creek will be restriped to match the adjacent roadway sections. There will be a new or upgraded signal installed at Faye Road and Port Jacksonville Parkway. This project will increase roadway capacity, reduce congestion and provide a safer facility.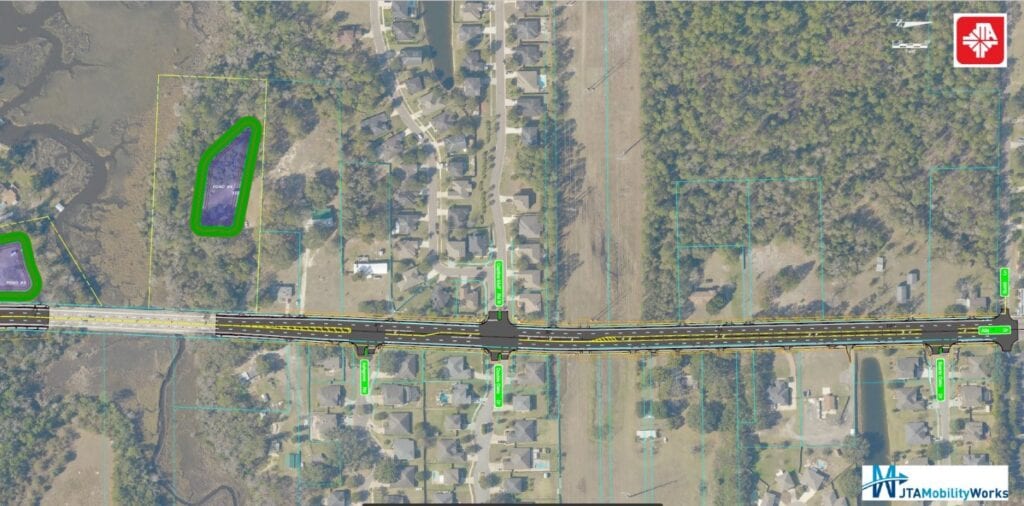 IAA was contracted by England-Thims & Miller, Inc. (ETM) to acquire 111 parcels impacted by this project. The contract responsibilities included appraisal contracting and review, negotiations, closings and creation of project tracking reports.  IAA's dedicated staff of right of way professionals were able to meet all deadlines. Within the project timeframe, 111 appraisals were reviewed and negotiated followed by all suit submittals recommendations.